• health • hemp oil • wellness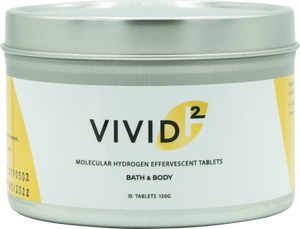 H2 + Magnesium can help relax facial muscles to reduce the appearance of age lines and reduce blemishes by helping to correct hormone imbalances in the skin. The tablets deliver free magnesium ions, which our bodies easily absorb through the skin, adding additional benefits. Vivid H2 tablets are designed to deliver the acidic pH our skin flora needs to flourish. [i] Studies about bathing in hydrogen water show remarkable abilities to reduce wrinkles [ii] , aid in those with chronic psoriasis [iii] and topical application of hydrogen mediums helping recover from soft tissue injuries [iv] . Our first test users...
---
• health • hemp oil • relief • wellness
Cannabidiol (CBD) oil holds promise for those whose ailments have not responded to traditional medical treatment. In addition to reducing seizures in epileptics, CBD can potentially treat anxiety disorders, neurodegenerative diseases, such as multiple sclerosis (MS) and Alzheimer's, diabetes, inflammation, chronic pain, and cancer.  With so many health benefits, one might be eager to purchase the first CBD product they find; however, because cannabidiol is largely unregulated, consumers must do their own homework to find the safest and purest CBD oil on the market.  To aid you in your search, here are 4 things to consider before buying CBD oil:...